G. Vermeer Holland B.V. Nurseries
With more than 6,000 container trees in different kinds we are your ideal supplier for container trees. We plant the trees in Easy-lift bags and coconut rootballs.
You can plant our container trees the whole year round. That is offcourse ideal when you are planning to turn your site into a green-friendly area.
More than 6000 container trees
The range includes more than 6000 trees in Easy-lift pockets and coconut rootballs. You can plant the container trees all year round. That feature is making container trees unique. To avoid distortion of strangleroots the trees are planted and potted in March. Sales starts from autumn until the following spring.
Would you like to use an Airpot / Springring? Please contact us for more information.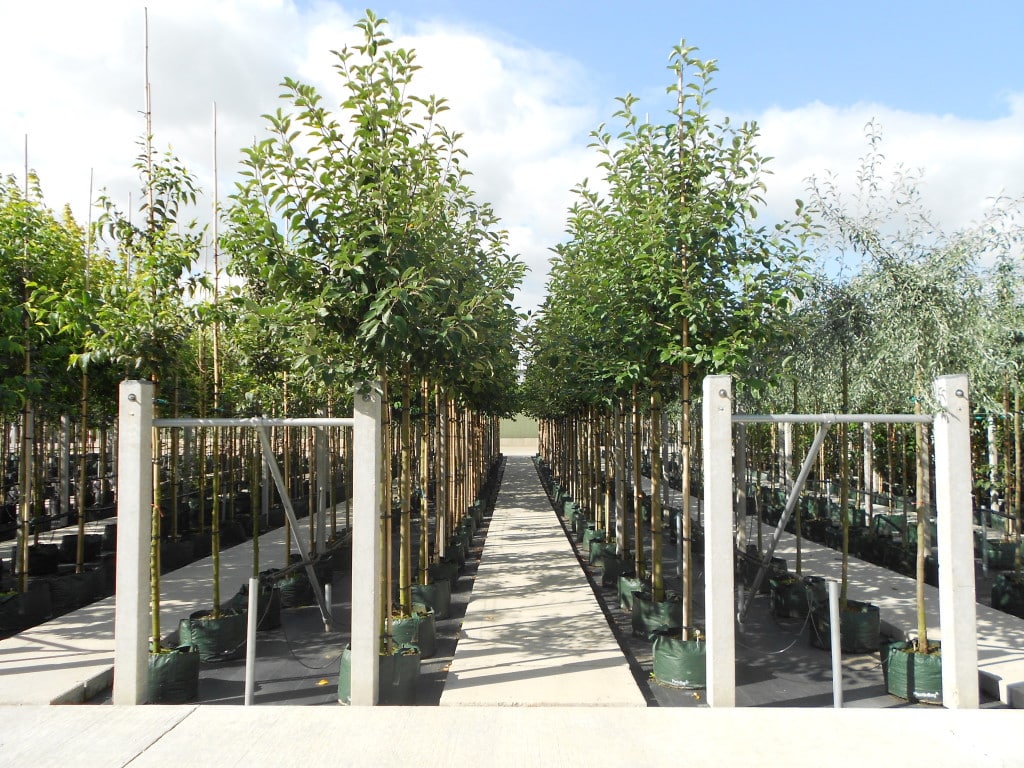 Our range includes over
6000 container trees
And no less than
150 different species
The Easy-lift bags offer several advantages compared with plastic containers. The bags are advantageous, there is less likely to damage during the transport and the trees are easy to move. (thanks to the carrying handles.) The lift bags are made from polyethylene and have air holes.
Trees with a coconut rootball can be planted all year round. This is very useful because it allows you to extend the season. The trees are lifted in the usual way, however coconut is used in place of jute. The coconut is biodegradable and consumes itself as soon the tree is planted.